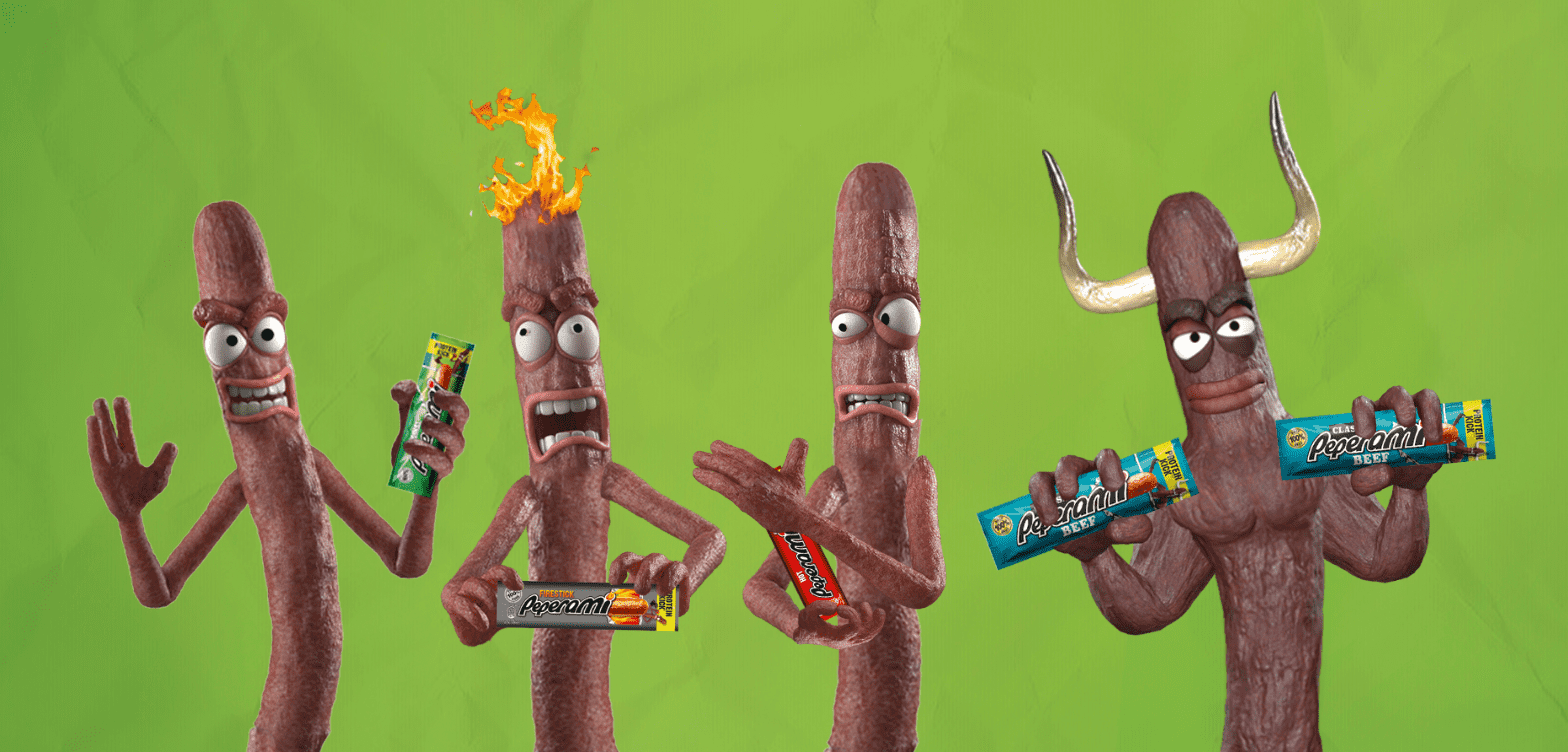 NEWSROOM
work
Peperami partners with Jungle Creations to launch its first TikTok campaign
Peperami partners with Jungle Creations to launch its first TikTok campaign Activity aims to target a new online generation following spike of users on the platform in recent months
Peperami has partnered with Jungle Creations, as appointed by the7stars in a collaborative campaign with Spider PR, 1HQ and Atomic, for an influencer-led TikTok campaign, the first brand campaign launched by the social-first publisher and the snack brand on the platform.
The '#MeatTheBeat' campaign will launch three TikTok challenges across four UK influencer's channels, leveraging the platform's emphasis on using music to connect audiences. Jungle Creations has commissioned a re-recording of LA Johnson's song 'Flava' that includes Peperami branding in the chorus to create an original 15 second TikTok sound for the challenges.
Launching the first phase, dancer and Britain's Got Talent winner Ashley Banjo has challenged fans to recreate his original dance routine. Phase two will see freestyle football World Champion Liv Cooke challenge fans to recreate her football moves and EastEnders icon and I'm a Celebrity champion Jacqueline Jossa will follow with a family-friendly challenge in the third phase. Each phase will see all three influencers attempt each other's challenges, and Dancer and Britain's Got Talent winner Perri Kiely will join in on the fun as well by recreating all three.
The TikTok campaign will be amplified via the influencer's Instagram channels and through Jungle Creations' flagship news and entertainment brand VT, which will publish Facebook and Instagram Stories and compilations of the challenges following each phase.
Pavan Chandra, Head of Marketing at Peperami, commented: "The nation has been through a challenging time these past few months. With lockdown easing, we thought it was the right time to have some fun with our next campaign and wanted our audience to be at the heart of it.
PEPERAMI IS A BRAND THAT LIKES TO HAVE FUN AND TIKTOK HAS PROVED ITSELF TO BE THE PLACE TO HAVE THAT.
This campaign will allow Peperami to play a role in people's lives by offering them an exciting experience that will raise smiles."
Catherine Handley, Agency Business Director at Jungle Creations, commented: "Since launching Jungle Creations' own media brands on TikTok last year we've recognised the fantastic opportunities the platform offers to connect brands with audiences, so we're thrilled to partner with Peperami to launch our first TikTok brand campaign. Peperami told us that music is a key passion point for their audience, and with music playing such a central role on TikTok we leapt at the opportunity to create a fun, feel good campaign."
Taylor Barr, Partnerships Lead at the7stars, commented: "With Peperami's ambition to inject a bit of fun back into the nation in their next campaign, we knew we had to seek out a partner who could help us achieve this. Known for creating viral, vibrant social first content, Jungle is the perfect partner, and utilising a new platform like TikTok has enabled us to create an exciting, playful campaign that will bring smiles all round. We are so thrilled to be working with Peperami and Jungle on this campaign and can't wait for everyone to see it!"
NEWSROOM